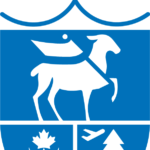 Website Anglican Diocese of Central Aewfoundland
Notice of Ministry Position
The Parish of Marystown
The Right Reverend John Watton, Diocesan Bishop, is now advertising the following vacancy in the Diocese of Central Newfoundland
The bishop is accepting applications for the position of Rector which is a full-time stipendiary position
The parish of Marystown is a multipoint parish comprised of:
Creston (St. Michael & All Angels)
Frenchman's Cove (St. Luke)
Garnish (St. Giles)
Marystown (St. Mary)
Rock Harbour (St. Peter)
The parish has an active and devoted lay ministry. They are optimistic about the future, while being realistic about the challenges facing all churches today. They are anxious to welcome a missional leader into the community who loves people, and is able to lead the Church through a time of Change.
The Marystown community is located on the Burin peninsula, and has excellent retail, healthcare ,education and social amenities.
The closing date for applications is July 31, 2022
Starting date is negotiable. Please email or call the bishop for more information, and to request a Parish Profile.
How to Apply
If you wish more information about the position, or a copy of the parish profile contact Bishop John Watton at [email protected]  .
Diocesan Clergy that are interested in applying are asked to submit your Resume to Bishop John Watton at [email protected]  You should prepare in advance a resume and at least three references that can be shared with the selection committee.
Clergy from other dioceses will follow the same process, but are required to have the permission of their own diocesan bishop before applying.
Deadline for Applications will be received up until noon on July 31,2022
For more information, please contact the Diocesan Synod Office at the media above.