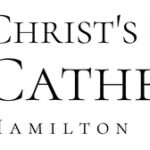 Website Christ's Church Cathedral
Cathedral church of the Anglican Diocese of Niagara.
Christ's Church Cathedral in Hamilton, Ontario, in the Anglican Diocese of Niagara, invites applications for the position of Parish Coordinator. The Parish Coordinator is a key member of the Cathedral staff team, collaborating with the Dean, other clergy, diocesan staff and lay leaders to support the church's mission in the Diocese of Niagara as well as in the City of Hamilton's downtown area.
The Parish Coordinator's work is both administrative and relational, and the ability to build strong, trusting relationships with staff and volunteer colleagues is key to success. The work includes:
routine administrative duties such as reception, monitoring email accounts, preparing orders of service and a weekly newsletter and processing electronic financial transactions;
providing administrative support to the Dean of the Cathedral;
managing parish records and social media accounts;
co-ordinating large and small meetings and special events, sometimes on short notice.
Much of this work is done in close collaboration with volunteers, so excellent volunteer management skills are essential. A detailed position description is available on request to [email protected]
The Cathedral is located in the heart of downtown Hamilton, steps from the GO Transit West Harbour station, in the midst of a vibrant and diverse urban community. We actively seek to increase our engagement with our neighbourhood, and the church's doors are often open for events such as monthly Art Crawl and the Cathedral Resting Centre three times a week.
This position entails working on site. Pandemic conditions are monitored closely, with precautions put in place as indicated. Working conditions for the Parish Coordinator include a large private office with a window, on the building's main level.
Salary:
Dependent on qualifications and experience.
Applications will be considered until the position is filled. For fullest consideration, please submit your application by Friday, July 29, 2022 via email to [email protected] Applications should include a CV and a cover letter describing how your interest, education and experience align with the requirements of this position.
Education & Experience:
Certificate in business administration, office management, volunteer management or communications, or equivalent experience. Education should include training in MS Outlook, Word, Excel, Powerpoint, and Publisher;
At least 4 years in a busy administrative support/office coordination role;
Social media (Facebook, Instagram, Twitter) in a corporate/professional environment (preferred);
Familiarity with the liturgies and structures of the Anglican Church of Canada (preferred).