Full Time
August 25, 2022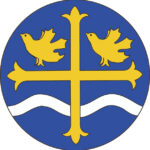 Website Diocese of New Westminster
The Bishop of the Diocese of New Westminster is seeking to appoint a Rector (full-time, permanent position) for the Parish of St. Helen in the Whalley-South Westminster neighbourhood of the City of Surrey.  The Parish is located on the traditional and unceded territory of the Halkomelem speaking peoples, particularly the Katzie, Kwantlen and Semiahmoo First Nations.
The following paragraphs make up a summary of highlights in the parish profile.  Download the entire document to get a more comprehensive picture of the Parish of St. Helen, Surrey.
The profile opens with a welcome and a letter to their new Rector.  They self-describe as "generous and hospitable."  They cherish Anglican traditions but are "able to embrace change and are good at 'trying on' new ideas and ways of being in the Body of Christ in the world."
The parish also acknowledges the need to attend to their aging physical plant and are transparent as to the effect the pandemic has had on attendance and financial contributions. From this comes a commitment to "grow our church in strength and conviction to serve Christ."
To assist them in continuing their ministry they seek a priest who is "an effective and encouraging conduit to the Holy Spirit", experienced in leadership, management and administration; collegial in decision-making; able to connect an inner-city parish with an urban-based congregation; able to help in achieving their goals with a legacy for the future and who is sociable, open and welcoming.
The parish meets on Sundays at 10am for a Service of Holy Eucharist (BAS) and that liturgy has a large following online of over 100 viewers.  From time to time a service of Evensong is held at 7pm on Sundays.
St. Helen's has a diverse ethno-cultural membership with parishioners from the Philippines, Sri Lanka, India, Caribbean, Burma/Myanmar, Poland, First Nations and the UK.
St. Helen's is committed to a renewed stewardship campaign to support its ministry and maintenance in order to serve the wider community.  "We know who we are but anxious to find out who we can be."
The parish's chapter of Anglican Church Women (ACW) takes an active role in outreach by responding to the Mission to Seafarers, support for the Food Bank, and Primate's World Relief and Development Fund (PWRDF).
The profile's appendices include parish statistics and information on the City of Surrey.  Separate attachments include the 2018-2021 financial statements and the 2022 budget.
The complete Parish Profile and the required diocesan application form are available on the Diocesan website at http://vancouver.anglican.ca/jobs  No other documentation should be included as it is not retained or considered.
Applications for this position will be received until close of business on Thursday, August 25.  Please email your cover letter, application and, if you are not from the Diocese of New Westminster, a letter from your bishop indicating you are 'a priest in good standing' to [email protected]
For further information contact Bill Siksay, Executive Assistant to the Bishop's Office at 604-684-6306, ext. 228 or by email at [email protected]