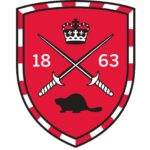 Website Huron University College
Established in 1863, Huron University College is the founding college of Western University and offers liberal arts and theological programs. Huron is distinguished by its small classes and teaching excellence in a personal, supportive community. Huron is committed to providing its students with an engaging and inspiring educational experience that gives them a distinct advantage throughout their entire lives, and challenges them to be leaders with heart.
SUMMARY:
Reporting to the President, the Chaplain supports the personal and communal success of faculty, staff and students of Huron University College. The Chaplain is expected to exercise pastoral duties on campus within a multi-faith environment, respecting, facilitating and supporting the practices and traditions of all faiths. Subject to the direction of the President, the Chaplain has responsibility for the Huron University College Chapel, except for those services and liturgies that fall traditionally to the Faculty of Theology, such as the Wednesday Eucharist.
The Chaplain will be licensed to minister in Collegiate Chapel by the Bishop of Huron and will be responsible canonically to the Bishop in this role.
The Collegiate Chapel of St. John the Evangelist at Huron University College is open to all Huron and Western students, faculty, and staff to participate in the worship, education, and social opportunities it offers.
RESPONSIBILITIES:
Provide counsel, direction and pastoral presence for the Huron University College community;
Provide Sunday liturgies within the Anglican tradition that address the needs of the whole University community;
Work cooperatively with the Huron student services team to meet the multi-faceted needs of the student body;
Create and preside over special liturgies for Huron as time, tradition, occasion, and/or circumstances require;
Actively participate as a member of the Faculty of Theology Liturgy Committee, University of Western Ontario Chaplain's Team and the Student Support Team.
QUALIFICATIONS:
Ordained as an Anglican priest and able to be licensed by the Bishop of Huron;
Experience working in chaplaincy;
Demonstrated experience working with diverse, multi-faith individuals/populations;
Further qualifications/experience in pastoral care and counselling would be considered an asset;
Demonstrated ability to work within a team;
Excellent liturgical and homiletic skills; and
Strong pastoral skills and experience.
OTHER SKILLS REQUIRED:
An open, inviting and approachable personality that allows the opportunity to build meaningful, trusting relationships;
A demonstrated ability to build community and connect with students from diverse backgrounds;
A strong willingness to participate fully in a team environment;
Excited and passionate about the student / learning experience;
Ability to work with diverse communities with respect, sensitivity, creativity, innovation, and cultural understanding;
Maintain a non-judgemental approach when dealing with difficult or conflicting situations;
A commitment and belief of ongoing learning and professional development.
Qualified candidates are encouraged to submit their application in confidence via email to [email protected]
Applicants should provide a letter of application and a current curriculum vitae, including the names of three references (who will not be contacted without permission of the candidate).
Applications will be accepted and reviewed immediately until the successful candidate has been identified.
Huron values its place in an interconnected world and desires to reflect this value, acknowledging our responsibility to strive towards a diverse and equitable employment and educational environment that recognizes the inherent worth and dignity of every person. We encourage applications from all qualified individuals, especially those from racialized persons / persons of colour, women, Indigenous / Aboriginal People of North America, persons with disabilities, LGBTQ2S+ persons, and others who may contribute to the diversification of ideas.
We thank all applicants for their interest, only those selected to proceed in the competition will be contacted. Should you require accommodation in making an application please contact Huron by phone at 519-438-7224 or at the email address above.