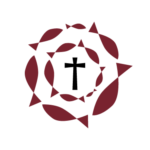 Website Lutheran Theological Seminary
Hordern Chair in Theology – Lutheran Theological Seminary, Saskatoon
Lutheran Theological Seminary, Saskatoon (LTS) is a seminary in the tradition of the Evangelical Lutheran Church in Canada.
We invite applications for the William Hordern Chair in Theology. The Hordern Chair will teach Systematic Theology for LTS and our Saskatoon Theological Union (STU) partners, College of Emmanuel & St. Chad and St. Andrew's College, and participate in the shared faculty life of the three seminaries in the STU. The Hordern Chair is responsible for instruction in Lutheran thought and is expected to maintain a significant research presence.
https://lutherantheological.ca/employment/hordern-chair-in-theology
Application inquiries and submissions should be made to: [email protected]. Applications are due by July 4, 2022.