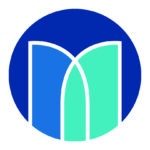 St. Mary & St. Martha Anglican Church
St. Mary & St. Martha Anglican Church is a diverse and vibrant worshipping community located in Mount Denis at the corner of Weston Road and Eglinton Avenue.
Reports to: Parish Ministry Coordinator
Purpose: The purpose of this position is to coordinate SM&SM's production, primarily focusing on live broadcast and AV tech, under the supervision of the Parish Ministry Coordinator. This person will also assist in the use of technology effectively and strategically to enhance the worship experience through lighting and audio.
Responsibilities:
Use existing technology to manage streaming of online services to YouTube and/or Zoom, utilizing mixer and cameras to provide smooth transitions between worship segments and create an attractive livestream of worship services.
Broadcast music, video, and other worship elements for the in-house congregation on one or more screens, as well as for community online.
Update SM&SM's video streaming protocol/guidelines as needed, in collaboration with staff.
Work with staff and volunteers, including priest and pastoral staff, musicians, service participants, and tech volunteers.
Using order of service prepared by ministry team, prepare slide deck based on music lyrics and other liturgical elements using Faithlife Proclaim software; ensure that slide deck is prepared by end of day Friday.
Arrive at church at 8:30am on Sunday mornings to turn on and check all AV equipment and sound check audio connections.
Instruct, facilitate, and supervise volunteer assistants as needed.
Stay updated to changes in features/functionality on Zoom and YouTube and communicate these changes to staff and their impact on weekly services, including potential enhancements.
After worship service, manage Zoom social hour and create breakout rooms as needed, as directed by staff.
Power off AV equipment according to church protocols.
Requirements:
Strong problem solving skills.
Ability to multitask.
Calm under pressure.
Ability to work as part of team.
Ability to meet deadlines.
Proficiency with Mac OSX operating system, Zoom, OBS, YouTube.
Knowledge of live audio, livestream platforms, and integration.
Experience with Planning Center and/or Faithlife Proclaim software an asset.
Core hours: 10-15 hours per week: 5 hours on Sunday mornings; 2 hours Monday afternoons (team meeting); occasional midweek events (weddings, funerals, etc.)
Other duties as assigned.
Apply by sending cover letter and resume to [email protected]
Only applicants selected for an interview will be contacted.
The successful applicant must pass all screening requirements, including vulnerable sector CRC.