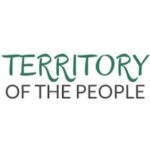 Website Territory of the People
The Assisting Bishop of the Territory of the People is seeking to appoint a Rector for three parishes in the Central Interior of BC. You would lead a passionate team included postulants, Lay Ministers of Word and Sacrament and the dedicated laity to bring continued vitality to each of the parishes.
We seek a priest who is a gifted leader, who will help members engage in a local collaborative ministry. You will lead worship and sacramental ministry; provide pastoral care as required; train, enable, and support parish lay leadership. The Rector will assist all congregations in deepening their faith and foster their understanding of mission to more fully realize their shared and individual baptismal vocations. We have been working on a vision for shared ministries between the parishes and would welcome applications from people with innovative vision and excitement about trying new approaches. Ideally we would like a start date of Fall 2022.
If you think that you are called to come and lead in this way, please contact Bishop Jane for a profile. Non Territory of the People clergy should have their bishop's permission to seek employment opportunities outside their own diocese. This posting will remain open until an appointment has been made
Interested clergy are invited to contact:
The Rt. Rev. Jane Alexander
Territory of the People Anglican Church
360 Nicola Street Kamloops, BC V2C 2P5
email: [email protected]