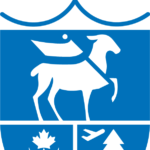 Website The Anglican Diocese of Central Newfoundland
Notice of Ministry Position
The Cathedral Parish of St. Martin's, Gander N.L.
The Right Reverend John Watton, Diocesan Bishop, is now advertising the following vacancy in the Diocese of Central Newfoundland
The bishop is accepting applications for the position of Rector which is a full-time stipendiary position for St. Martin's Cathedral, Gander Newfoundland
Position Description
The Cathedral Parish of St. Martin's Gander
The Cathedral Parish of Gander is a single point parish with service to the nearby community of Benton, and Holy Cross Chapel.
The Building
St. Martin's Cathedral has undergone many renovations over past years, and is a bright open concept building, that has great potential for community events and large services.
The People
The first generation of Anglican people in Gander are people who resettled there during the 1950's and 60's.  During the time of the Second World War and advancing air traffic, Gander became a central and key location of communication, service industries, and Aviation services. The people who moved to Gander built the Church building and community with a devotion to the faith community that still instills a sense of identity and connection to the past. It is a Eucharistic community that highly values Pastoral Care, visitation, vibrant worship and good communication.
St. Martin's is a community that has been, and continues to be committed to fresh visioning processes. We are engaging the common challenges of all communities of faith in relation to culture, finances, demographics and shifting theological landscapes.
We are students of sustainable and intentionally missional ministry. We take seriously our mandate to make disciples in our time. It is a vibrant and caring community, with strong lay leadership.
Gander has become a community that contains a large number of private homes for seniors, and government run long term care facilities. As a Cathedral, these centers are a focus of ministry, and we are visioning around to provide effective pastoral care and chaplaincy in this context. We are looking for a leader who has a desire for visioning, making disciples, building partnerships; who will visit, provide a pastoral presence to the entire community, make connections with younger families, and lead them through a process of preparing for the future. Leadership and communication skills are essential.
We understand that one person is not able to do all of this; but look for a rector who is able to create pathways for ministry and innovative partnerships. We will ask the new rector to engage a process that will facilitate parish discernment around possibilities of rehiring an associate priest, and what the Cathedral's ministry must look like in our time.
At the present we have a non-stipendiary deacon who is on course for ordination to the priesthood,
They are optimistic about the future, realistic about the challenges facing all churches today, and anxious to welcome a leader into the community.
The closing date for applications is July 31, 2022
Starting date is negotiable. Please email or call the bishop for more information, and to request a Parish Profile.
How to Apply
If you wish more information about the position, or a copy of the parish profile contact Bishop John Watton at [email protected]  .
Diocesan Clergy that are interested in applying are asked to submit your Resume to Bishop John Watton at

[email protected]

  You should prepare in advance a resume and at least three references that can be shared with the selection committee.
Clergy from other dioceses will follow the same process, but are required to have the permission of their own diocesan bishop before applying.
Deadline for Applications will be received up until noon on July 31,2022
For more information, please contact the Diocesan Synod Office at the media above.